Welcome to snake river rapid wash
A Clean Car Is A Happy Car
We offer a better wash at a better value. Stop by and see us today!
We have a location in Idaho Falls, Ammon & Pocatello!
Happy Cars, Happy Customers

" Best carwash in town. Sure it doesn't get the car as dry as some others. But the difference is, their water is actually soft water. Other washes say they are but they leave hard water stains. Plus here they have microfiber towels inside to wipe it all off. And the vacuums are free. Thanks to the guys that pre spray and soap the car before you enter the wash! "

" This is the best car wash in town!! The equipment is powerful and they seem to use high quality products. The staff is very friendly and knowledgeable. I had a couple of questions and spoke with the manager, Nick, and he was very helpful, polite, and down to earth. NO reason to go anywhere else! Can't wait to go back and try the dog wash 🙂 "

" Took the time to actually spray off our vehicle on both sides and the front before we even went into the wash and even used a scrub brush before we went in! The most thorough pre wash I've seen at a drive thru car wash. "

" My vehicle came out shining and white again. The staff was quick and nice. They made sure that the bugs had been removed! Thank you all for a great car wash! "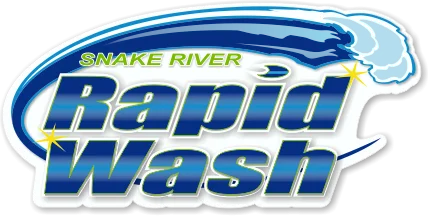 Eastern Idaho's Premier Car Wash!